Download the Bilinga Nippers Season Information Booklet for 2019 to 2020 Welcome to Bilinga Nippers 2019 v2
You must have Renewed or new families Join BEFORE attending a pool swim.
Pool Swims:
Coorparoo State School Pool: Friday @ 6:00- 6:30pm date 13 September 2019
Palm Beach Aquatic Centre: Sunday @ 8:00-8:30am date 6 October 2019
Can't make the group pool swims on one of these date? – that's ok – You can get your swim coach to sign off on your swim proficiency.
Download a Junior Preliminary Pool Evaluation Form
REJOINING FAMILIES – must be financial; before the 30 September. Go online to your members portal to rejoin & pay the membership.
Remember you must be financial BEFORE you can attend the Pool Swim and you must have done the pool swim BEFORE you attend the First Nipper day on the beach for the Run Swim Run on 13 October 2019.
no pool swim means no Nippers (including beach activities)
All New Families need to complete a joining form online and pay the Membership Fees BEFORE they can do ANY Nippers – including the pool swim.
Fees for 2019/2020
* Active Members and Active Award Members = $80
* Associate Members = $90
* Nipper Members = $90
* Nipper Family Members (of 4) = $320
* Additional Nipper Family Members = $60
We are a registered provider for Fair Play Vouchers.
Use to sign up your Nipper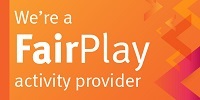 Download a Step by Step Guide on How to Join
Once payment has been received – you will then need to Create a portal for every family member. This can be created under "Family Group" option on the portal
https://members.sls.com.au
Members 18 yrs and over including NIPPER PARENTS – Please Note:
Your Membership or Renewal can not be processed until you hold a current Blue Card or have applied for one
To download these forms please follow these instructions:
• Go to the Members Portal https://members.sls.com.au and sign in or create an account
• Click on the 'Library' tab
• In the 'Member and Club Development' folder open the 'Member Protection' folder
• Open the 'QLD' folder
• Click on the required forms as above, and download
or go to the MEMBERSHIP page and download a Blue Card Form.
Not sure which form to use? Here's a guide Which card should I use Fact sheet
Blue Card Forms must be SIGHTED and LODGED by an authorised BILINGA CLUB OFFICER. Please do not lodge it yourself.
Please be aware of our Clubs Sun Protection Policy
All members are bound by the Members Code of Contact
Need to make a Payment? You can use the gateway on your members portal or: Our Bank Details are:
BSB: 034604 A/c 214785
Bilinga SLSC General Account
Questions? Please Contact: nippers@bilingaslsc.com