From Saturday 21 September to Sunday 29 September 2019.
Please pass on the EOI to your Mates or anyone you thing may be interested in becoming a member of our club and obtain their Bronze or SRC.
This is a live-in intense course where the candidates stay at the club and get to know each other as well as our Fabulous Friendly Family Club!
It's fun and challenging – just ask our latest recruits!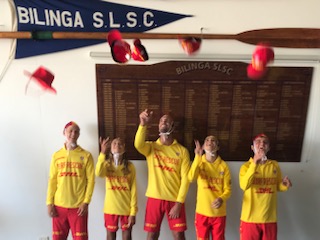 Please advise your details to the CTO – cto@bilingaslsc.com or Hamrey.John@hotmail.com